Innovations Team
Alex Van der Wolde & Jess Read
"Quality and flavour are at the heart of everything we do."
Our Coffee
We're committed to delivering consistent, high quality coffee.
Quality is at the heart of everything we do. From sourcing premium grade green beans to roasting on our world class equipment, we are known for our commitment to quality at every step of the journey.
We know how important it is to deliver a consistent, quality cup of coffee. We do everything we can to ensure our coffee is at the highest standard it can be.
We have strict checks and measures at each part of the blending and roasting process. Prior to shipment, green bean samples are sent to our team to approve quality and check for optimum moisture levels (10-12%).
After roasting, bean moisture level and roast degree are measured to ensure consistency with our desired flavour profile. Every batch is cupped by our team of master roasters to ensure the same flavour profile is delivered each and every time. All batches are roasted, blended and packed on the same day to retain freshness.
Devoted Coffee Experts
From bean to cup, our dedication and uncompromising attitude along the journey is what allows us to deliver exceptional coffee.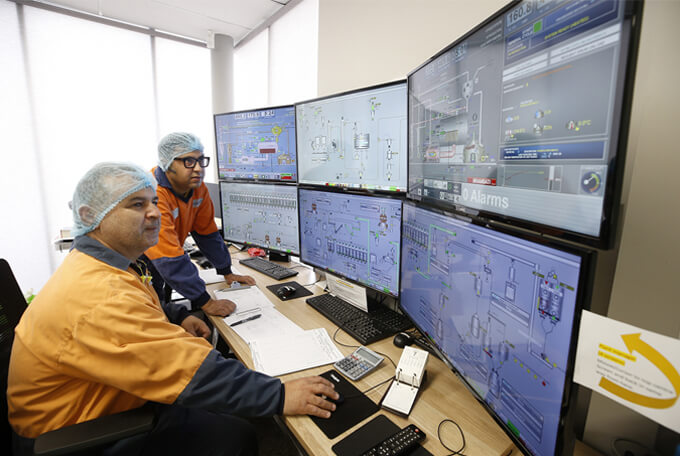 At Mocopan, we've handpicked a small team of devoted coffee experts who consistently bring inspiration and innovation to their craft. Our roasters are also master blenders, cuppers, and baristas.
They live and breathe coffee!
Sourcing
Sourcing quality green beans is the first step in the journey of bringing great-tasting coffee to our customers.
We ethically source beans directly from origin across the coffee belt regions.
All beans undergo multiple quality checks to ensure they meet our specifications.
Our shipping best practices are implemented to ensure that the bean quality is not compromised during the journey and upon arrival, all beans pass through our green bean cleaning and colour sorter to remove defects and foreign matter.
Once the beans have undergone thorough evaluations and are acceptable, they will be roasted to their optimum profile based on grade, origin, process and altitude.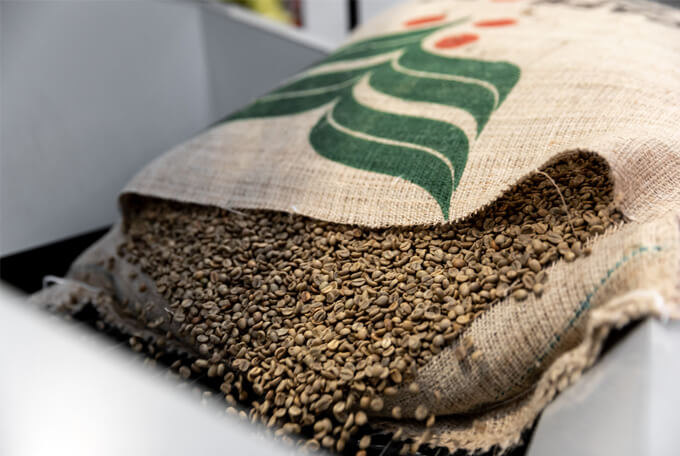 Blending
Mastering the art of the perfect blend takes time, care and a lot of testing.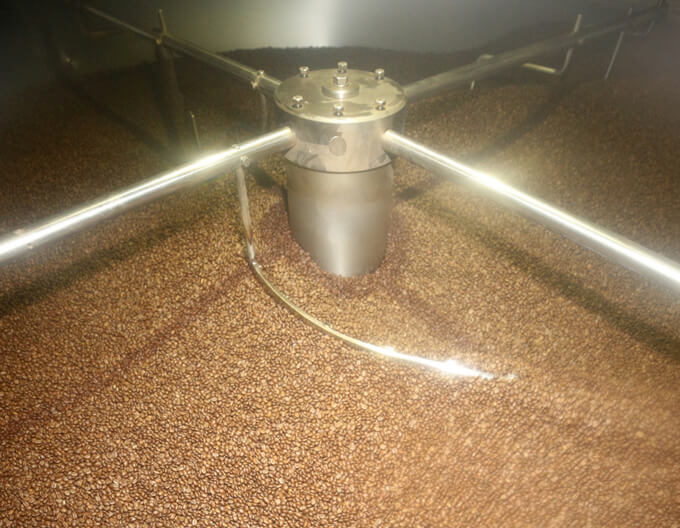 Our master blenders work with beans from different regions to create a unique flavour profile for our Mocopan blends. They will often use a more balanced bean, or beans, as a base to create a smooth taste, and then layer on the others to build a signature flavour.
The balanced base supports the delicate notes of the layered beans and sustains them through the espresso coffee-making process.
With each new blend, our master roasters disappear for days, trialling various levels of roasting, before finally settling on a point (somewhere between very light and very dark) which best showcases the beans' characteristics.
We have perfected our blends and consistently deliver at optimal freshness to guarantee superior quality.
Roasting
We batch roast with precision to ensure consistency of the bean.
Then we test for roast colour and moisture level. All roasted coffee then transfers via a destoner, and a broken bean separator prior to packing.
We pride ourselves on above-industry standard foreign matter control, with inline magnets, metal detection and a colour sorter.
To main freshness of the roast, we pack immediately to reduce the exposure to light, heat and humidity.
From bean to cup, our dedication and uncompromising attitude along the journey is what allows us to deliver exceptional coffee.